Remington 870 Tritium Rifle Sight Installation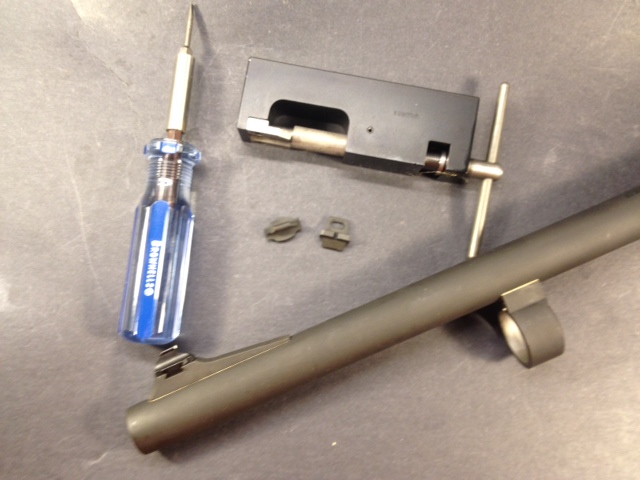 Tritium sights are an easy upgrade for shotgun users.  Here we install a set of Kimber tritium sights on a 18″ Remington 870 rifle sighted barrel.
For this installation we used the following supplies:
We begin by verifying the shotgun is safe and empty and then remove the barrel.