Lathe Centering Bar Ensures Centers Are Aligned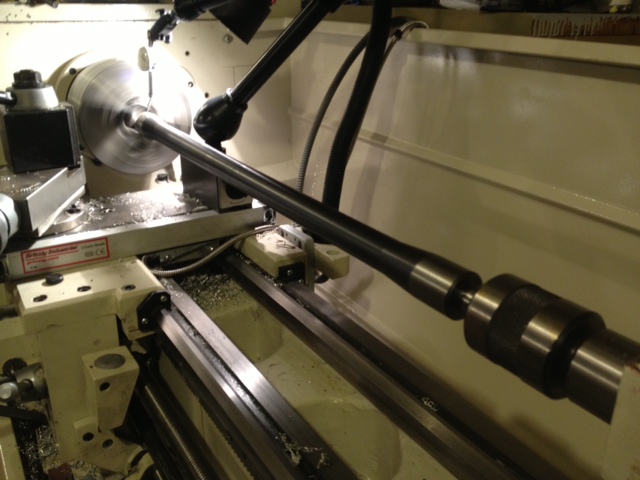 Brownells lathe centering bar allows lathe operators an easy way to check and adjust their lathes to make sure the centers are aligned.   This machined steel bar with countersinks at each end to accept centers, is avaiable in either 1″x8″ or 1.25″x24″.
Recently, Rifleshooter.com acquired a Grizzly G4003G Gunsmith's Lathe and we found using this bar made this critical set up a breeze.  Simply place a test indicator on one end while the bar is turning and check the runout on the opposite end.  Adjust your tail stock as needed.  In addition to aligning centers, users can use the bar to adjust the tailstock off center for tapered cuts.