Remington 700 (USMC M40A1, M40A3, M40A5) Q&A: What is a clip slot? Lug slot? Lugged base?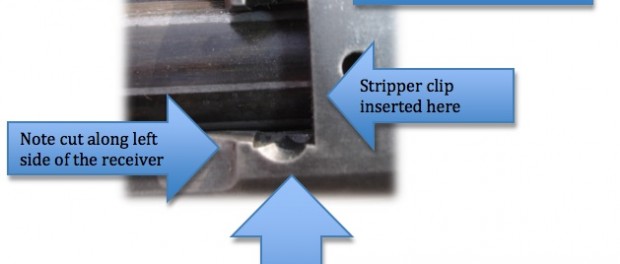 In the world of precision rifles, military firearms and Remington 700s, the terms clip slot, lug slot and lugged base often come up.
A clip slot, historically found on a wide range of firearms (take a look at the top of a SKS bolt carrier), accepts stripper clips to load the rifle from the top.
Here is what a clip slot, on my friend's old Remington 40-X looks like from the above: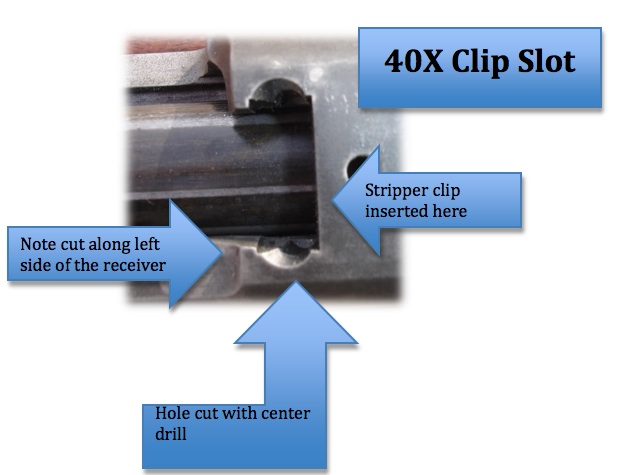 The ejection port is opened up to 2.580″ on most clip and lug slotted Remington 700s.  Hi Power Rifle shooters (the NRA sport) would often use clip slotted bolt action rifles and stripper clips during the rapid fires stages prior to the expansion of detachable magazines and semi automatic rifles.
Clip slots and lug slots are often referred to in reference to the United States Marine Corps (USMC) M40A1, M40A3, M40A5 and DARPA XM3 sniper rifles, all of which use a clip or lug slotted Remington 700 action.
Here is a side view I found on a DARPA XM3 the CMP was selling: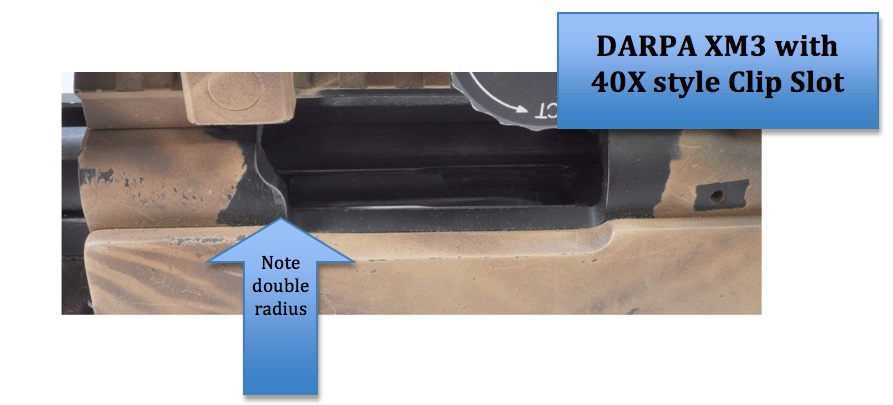 As you can see in the photo above, the mount fits into the clip slot with lugs (lugged mount) for added strength and rigidity.
The M40A3 and M40A5 use a slightly different base, which has a larger lug.  The inlet for this base, or optical mounting system originally made by DD Ross, is called a lug slot.
Here is what it looks like from the top: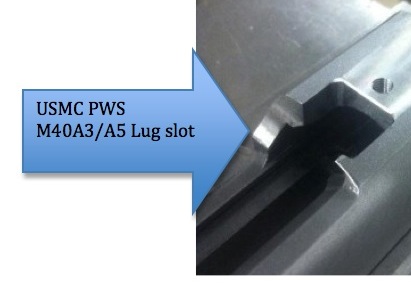 Notice the left side of the action isn't opened up to 2.580″ like the 40X cut out.
The side opening of the ejection port on the M40A3/A5 is opened to 2.580″ and has a single radius.  Lugged mounts typically have two lugs, one that engages a 7/16″ radius cut out towards the front of the receiver, and a lug that engages the lug slot in the rear.  See photo below: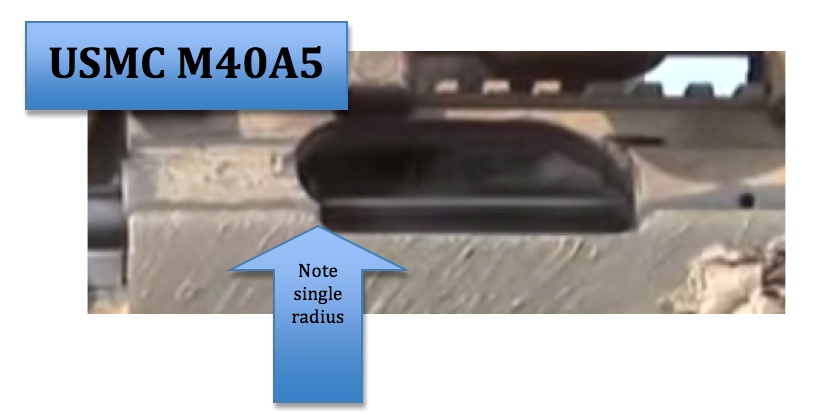 Here you can see an action, with the lug slot cut, and the lugged base for an M40A3 or M40A5 rifle.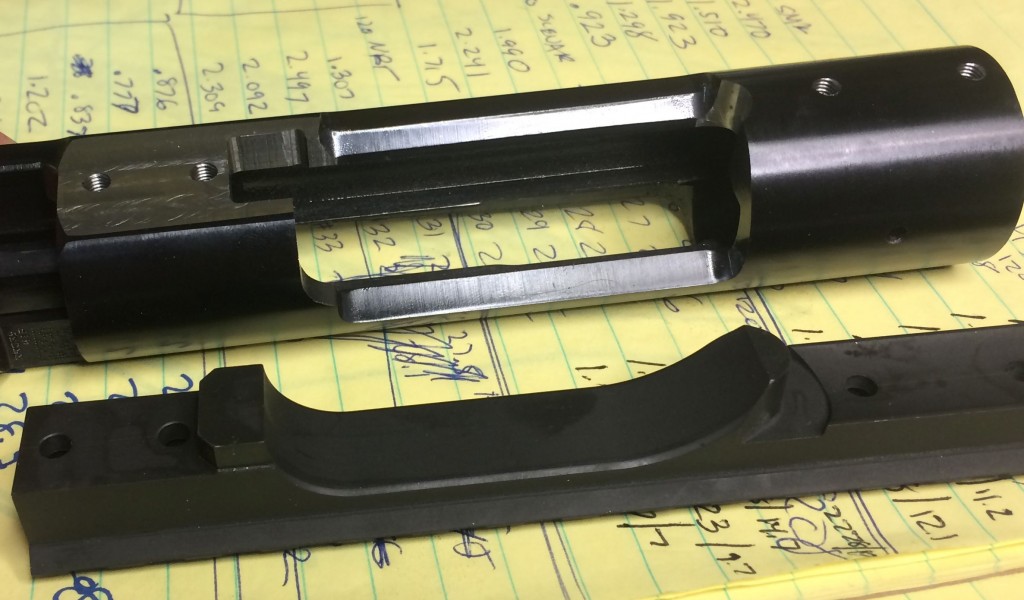 On occasion, you'll encounter lugged mounts for Remington 700s that do not require a clip slot or lug slot.  They simply engage the existing receiver cut out with protrusions beneath the rail.
Retired Master Gunnery Sergeant Dave Clarke, former Staff Non-commissioned Officer In Charge (SNCOIC) of the USMC Precision Weapons Section (PWS) in Quantico, VA, graciously sent the following pictures of a M40/M40A1 clip slot (note the factory receiver next to the clip slot receiver in the second and third photos).
Clark is the co-owner of C&H Precision Weapons Shop located in Labelle, FL.  C&H Precision Weapons Shop offers a wide variety of custom rifle building services, including clip and lug slotting.  If you are looking to build a USMC rifle clone, he also builds complete M40A1, M40A3, and M40A5 rifles.
I hope this was helpful.  If you have any additional information (or pictures you've taken) about clip or lug slots you'd like to share, please shoot me an email so I can add it to the post – USMC 2112's feel free to chime in.
Like this post?  Subscribe in the upper right hand corner of the page and never miss a post!